We've added two new metrics to our analytics platform.
Device Type: You can now see what devices your viewers are using to watch your videos. You can drill down and see if they're using a desktop, mobile device, or game console as well as what browser and operating system they're on. You can also view the number of plays each device gets as well as the play rate.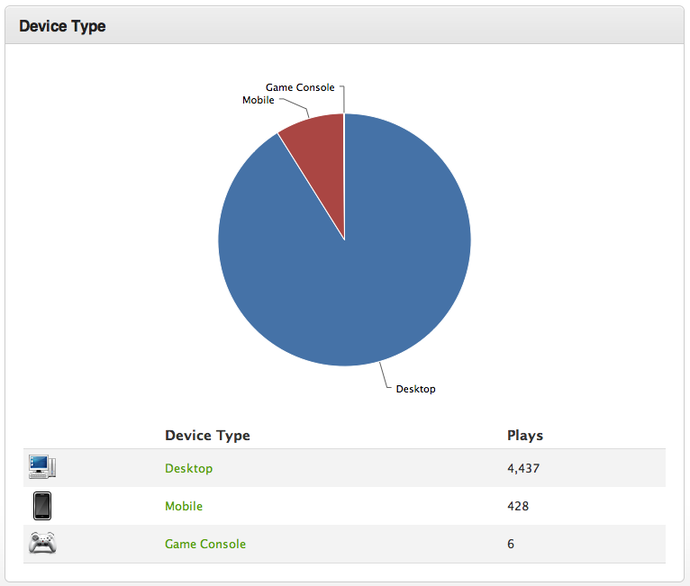 Playback Type: You can now see if your users are using Adobe Flash or HTML5 video to view your videos.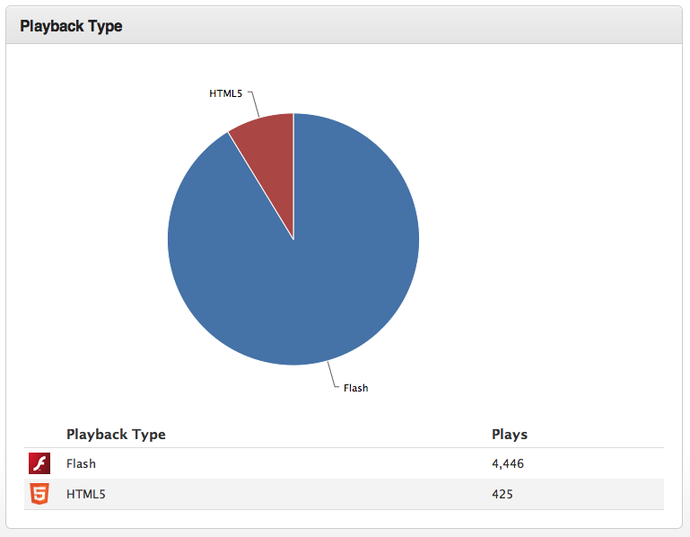 We hope you like these new metrics. Please let us know what you think!
blog comments powered by Disqus